Poor, poor President Camacho. He's under a lot of stress lately. First Daddy Kelly cut off the lifeblood of his paranoid Tweefs (Breitbart) and then a bunch of ratings-whore hurricanes required him to do actual work. And we all know how much the Orange Don hates working.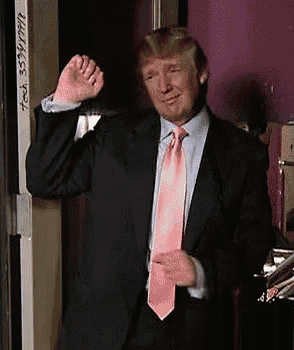 A lot of you probably don't know this, but in times of stress, the Kumquat Despot can be quite eloquent. With the weight of the world bearing down on him due to his complete and utter incompetence the lamestream media, not to mention the fact that his main homegirl and confidante Steve Bannon was unceremoniously dumped by Daddy Kelly, President Camacho needed an outlet for his anxiety. Who better to help him than his friend and erstwhile pen pal, Pickle?
Because we are a premier political gossip blog, we got a copy of Trump's second letter to his buddy, 9-year-old POTUS super-fan "Pickle."
Hey Potato Chip,

How's it hangin'? Mine are to the ground! Just so you know, I'm talking about deez nutz. You know what I'm talking about. Kids know life. I haven't heard back since my last letter. Whatever. It probably got lost in the mail. I get shitloads of mail. That's because I'm an important person. The MOST important person. Only important people get mail like I get mail. Make sure you send that quote to the failing New York Times so they understand how important I am. Sometimes they don't get the memo. Not that I care. I'm too busy doing grown-up stuff like being President.

Speaking of being unpresidented, Melon Ball, I'm doing a lot of that lately. I don't know how much Fox News you watch, but if you get your Chief of Staff to turn it on for you, they'll tell you that I'm pretty much the greatest ever. For example, the hurricanes. There were these tremendous hurricanes that hit some of the loser poor states. At first I thought they were talking about the drink. They're not booze though. They're storms.

This one, Harvey, was a Category 5. No, Broccoli Tot, they're not talking about a woman who looks super-basic – that means a whole fuckload of water gets dumped on beautiful structures. Everyone was super happy about it. Practically nobody died, and if they did they were probably too unsuccessful to care about. Maybe if they had better branding, like the Coast Guard, I would've noticed. Me and the Coast Guard saved a bunch of people's lives. Here I am with two cats:
Don't look that up. It's totally me. Believe me. Like I said, Zucchini Bread, the hurricanes were beautiful. When I went to Texas, a bunch of people threw me a campaign rally out of nowhere. That's what happens when you're a big shot like me.

Of course, there are a lot of haters and losers out there, Lemon Spritzer, especially on 9/11. You'd think people would show a little respect for me on that day, especially considering Trump Tower was the tallest after those loser Muslims knocked down the Twin Towers. They said I talked during a moment of silence for the 9/11 victims, but only an idiot would be distracted by…

Holy crap, Pumpkin Pie, did you see what ESPN said about me? Not ESPN, the black chick on ESPN, Jack-in-the-Box. She said I'm a "white supremacist," whatever that is. It's crazy how they let the Blacks have opinions now. My house elf Jeff Sessions told me he'd make a law against that, but so far, nothing! That guy is the worst. I should've fired him a long time ago, but he still hasn't told me where his pot of gold is. I'm no idiot – he's not leaving unless I get it.

Well, Roasted Garlic, I've gotta go. I've got LOTS of major Tweets to send, and this KFC deuce isn't gonna drop itself. Daddy Kelly says I'm supposed to call Mexico and send my "condolences" (that's a made-up word and he knows it) since they stole our thunder (just like they steal our jobs) and had a hurricane AND an earthquake. It can wait. What's the worst that can happen – are they gonna pull millions of dollars in aid just because I'm an asshole? I'd like to see that happen! Smell ya later, Corn Flakes!

Your Pal, Donnie

P.S. OK, I'm not panicking or anything, but turns out Mexico is pulling that funding. Shit. What am I gonna do? I know! I'll just say I tried to call the Mexico's cell phone, but they were all out of minutes. That should work!

P.P.S. You can write back anytime. You can even mow my lawn. I've kicked all the Mexicans out, so I've only got little white kids to do it for me. You ARE white, right? I'd hate to deport you like all those Dreamers.
Photo Credits: Giphy, Tenor, The Washington Post, Snopes