When the alt-right coined the term "Snowflake," they must have been looking into a crystal ball at their future lord and savior, Cheeto Jesus President Donald J. Trump. Minorities, peaceful protests, Rosie O'Donnell – you name it, it gets under the Kumquat Despot's skin.
The last two weeks have seen a Category 5 orange shit storm wreck the United States via Twitter. President Camacho has been feuding with everybody. Right after Hurricane Maria ravaged Puerto Rico, he called the mayor of its capital city "nasty" and an "ingrate" who "wants everything done for [her]." Of course, she totally deserved to be called out for the unpardonable offense of – gasp – criticizing the President's disaster relief response. Which, as we've covered here at GossiPol before, was not great.
Trump also had "plenty of time" to spare to drag all the uppity Black athletes who took a knee during the pre-game national anthem. The coked-up orangutan felt it was an "important function of working" to Tweef about how NFL players don't respect our military half so much as a five-time draft-dodger who hates on POWs as a hobby.
So impassioned is our Commander In Chief about respect for our military, he sent a fully-functioning GOP action figure (complete with amorphous Ken doll genitalia, no doubt) to waste almost $250,000 of taxpayer money on a five minute counter-protest. From CNN:
"[Vice President] Pence left the [Colts-49ers] game after some players knelt during the National Anthem, saying he did not want to 'dignify' the demonstration. 'I left today's Colts game because @POTUS and I will not dignify any event that disrespects our soldiers, our Flag, or our National Anthem,' Pence wrote on Twitter. [….] President Donald Trump tweeted afterward that he asked Pence to leave the stadium. [….] The grand total [cost of his hours-long trip to Indianapolis]: about $242,500."
Upon hearing that, every taxpayer in America was like: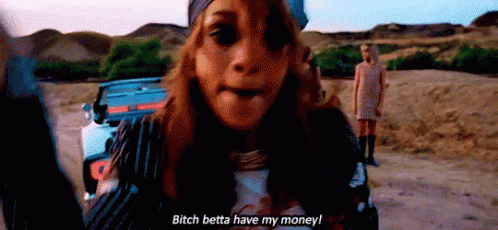 Of course, it's not a Category 5 orange shit storm if Trump doesn't cut off his nose to spite his face. To date, he is still in a shade war with outgoing Republican Senator Bob Corker. It looks like Sen. Corker is now having second thoughts about helping to elect a sociopathic narcissist to our nation's highest office. And now, Ms. Corker is not holding shit back. Oh, at all.
From Politico:
"Earlier Sunday, Trump and Corker launched criticisms at each other via Twitter, with Trump firing the first salvo, writing that "Corker 'begged' me to endorse him for re-election in Tennessee. I said 'NO' and he dropped out (said he could not win without my endorsement)." In another post, Trump added that the Tennessee senator "also wanted to be Secretary of State, I said 'NO THANKS.' He is also largely responsible for the horrendous Iran Deal!"

Corker quickly responded with his own online post, writing that "it's a shame the White House has become an adult day care center. Someone obviously missed their shift this morning.""
Now Republicans are freaking out. They're really starting to feel that the price of electing one of their own to the White House, regardless of qualifications, ain't cheap. But only a few of them are freaking out for the right reasons.
You see, America, as entertaining as all of this fuckery is, it shouldn't be our main focus. The sideshow is both the symptom and the disease of our mentally ill POTUS. His handling of the natural disaster in Puerto Rico is the perfect example of how Donald J. Trump is what we are now calling the Bubble Wrap President.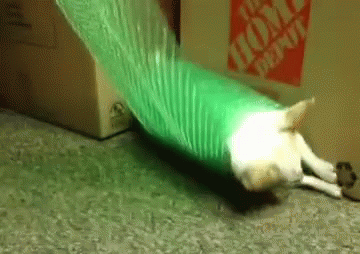 When Hurricane Maria devastated the island nation, it was a turning point for the Trump administration. Dear Leader was already starting to show signs that perhaps he wasn't going to be the "consoler in chief" people come to expect out of the President in times of crisis, at least judging from his tone-deaf handling of Hurricanes Harvey and Irma. Before he even had a chance to visit the island, Trump made clear he gave approximately zero fucks about 3.4 million American citizens living without food, water, or power. He Tweefed about pretty much everything but Puerto Rico, and only seemed to care when the mayor of San Juan shanked at him on national television. His first show of "empathy" came by way of Tweefs simultaneously promising help and admonishing Puerto Rico for their debt crisis.
Trump's babysitters staff did not miss these warning signs. It was obvious to them – and to anyone with a set of functioning eyeballs and earballs – that if they sent the Kumquat Despot into the bleak and desperate aftermath of a hurricane, he would confirm that he didn't give a KFC-induced shit about any of the people there. But keeping him away from the devastation would seem equally heartless. So they compromised. From the Washington Post:
The Puerto Rico that President Trump saw during his four-hour visit on Tuesday afternoon was that of Angel Pérez Otero, the mayor of Guaynabo, a wealthy San Juan suburb known for its amenity-driven gated communities that was largely spared when Hurricane Maria hit two weeks ago. [….] If the president had traveled a little deeper into the island, to the communities that sustained some of the heaviest damage, he would have witnessed a very different Puerto Rico. [….] More than 1,200 homes were flattened or suffered major damage [in the neighboring village]. At least one person at a shelter died of diabetes complications after not having access to medical care, and two people killed themselves.

[….] After the neighborhood tour in Guaynabo, Trump traveled to the nearby Calvary Chapel, an evangelical church that's especially popular with conservatives and mainland Americans who have moved to Puerto Rico. [….] Trump continued into the church, where he was greeted by several dozen members and others who cheered his arrival. A few people in the crowd shouted that they loved him or held signs that read 'Proud Americans,' 'Let's Make Puerto Rico Great Again' and 'God Bless You, Mr. President.' At least one person wore a red 'Make America Great Again' hat. [….] As he handed out some smaller flashlights, he declared: 'Flashlights, you don't need them anymore.'"
Trump's handlers covered the Orange Don gently in bubble wrap to protect him from the big, bad world (or is it the other way around?). They made sure he bypassed the real aftermath of Hurricane Maria and led him gently into a propagandistic campaign rally instead. What's more, it's clear that Trump has no idea that's what happened.
So when Trump sees people criticizing him on his beloved morning news shows for proclaiming that he's done a "great job" on Puerto Rico, he legitimately doesn't understand why. In a painfully ironic twist, if he was confronted with the truth of his aides essentially lying to him to keep him from seeing the bigger picture, he wouldn't be able to handle that either. The reason they lie to him in the first place is to keep him from doing all the stupid, impulsive shit he used to do when he was everyone's favorite reality star/bankruptcy expert. Without smoke screens like the one deployed in Puerto Rico, Trump would've already withdrawn from NAFTA and fired Robert Mueller.
So when you see Trump gleefully firing off 19 Tweefs in a single weekend while on a golfing vacation, bear in mind that Trump is doing that because he thinks he has successfully president-ed away all the world's problems. Oh, that pesky North Korea thing? The one he ominously Tweefed about this past weekend?
Don't worry, America – he doesn't really think he's starting an actual war. That's the consequence of having a Bubble Boy for a President. Trump has become so insulated from the real-life repercussions of his actions, he probably thinks "war" is just some sort of reality competition with Kim Jong-Un. Whoever gets better ratings during Sweeps is the "winner." The fact that he even conceptualizes things like global thermonuclear war in terms of "winners" and "losers" tells you he doesn't entirely understand the gravity of the situation.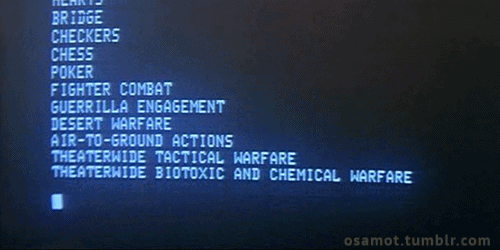 This is the kind of shit Sen. Corker is trying to warn us about. Because make no mistake: Trump is going to try and declare war on North Korea. The bigger question is whether anybody else in the GOP has the guts to try and stop him – and finally pull Trump out of his bubble.
Photo Credits: Reaction GIFs, The Odyssey Online, Tenor, Reddit, Pinterest, Tenor, Boing Boing, Cuddlebuggery, Tiger Droppings