Now that we have Nate Dogg rolling in his grave, let's talk about something equally depressing: the Kumquat Despot's full-blown assault on government regulations. We only have space for the EPA today, but we see you Betsy DeVos, you rape apologist cock sprain, and we'll get to you soon enough.
It doesn't sound sexy at first, but it gets a lot more exciting when you find out it's only taken 8 months for the Trump administration to completely and utterly fuck this country for generations to come, simply by removing a few pesky laws to the benefit of their billionaire buddies.
Don't worry, America. We'll do our best to pepper this boring-ass exposition with as many dick jokes and drag queen GIFs as humanly possible. Since you elected a Cheeto-dusted turd with the attention span of a goldfish on crack, we know you need visual aids and a hearty helping of cock talk to keep you interested. So here you go.
Since Chester Cheetah's butt nugget allowed the GOP's Mad Magazine centerfold to utterly decimate environmental regulations, we're already noticing some negative side effects. Who could have foreseen that allowing corporations to run roughshod over laws preventing pollution and water contamination would be such a shitty idea?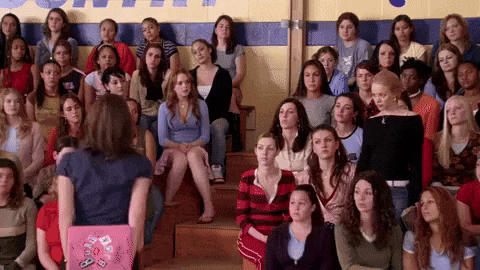 Since Scott Pruitt took over as EPA Administrator, he and the Apricot Asshole have torched the following regulations. Keep in mind this list from National Geographic is not exhaustive:
• The advisory panel for the National Climate Assessment board has been eliminated.
• A couple of weeks before Hurricanes Harvey and Irma, Trump revoked an Obama-era regulation requiring federally-funded projects to adhere to a Federal Flood Risk Management Standard.
• Trump pulled the US out of the Paris Climate Accord, joining the dubious company of Syria and Nicaragua as the only countries not to sign on.
• EPA scientists recommended the total ban of the pesticide chlorpyrifos on account of it causing brain damage. Pruitt told them to go fuck themselves, probably on the advice the former Dow lobbyist who now works with him on hazardous chemical regulations.
• The Orange Don rescinded the Obama-era Clean Power Plan, which aimed to reduce CO2 emissions at power plants.
Which brings us to the Arkema chemical plant spill. Due to a Category 4 windbag shitstorm hitting Texas (no we're not talking about the President, because he's obviously a Category 5), a plant just outside of Houston that manufactures plastics exploded and started spilling a shit ton of ALLEGEDLY toxic chemicals. I have to say ALLEGEDLY in all caps, since Arkema successfully lobbied the Trump administration to delay regulations on those chemicals. The CEO of Arkema insists that the explosive chemicals are perfectly safe to breathe in, which must be why 15 first responders had to be hospitalized after vomiting and asphyxiating on those harmless fumes.
In fact, the chemicals are so safe to breathe, Arkema initially refused to tell people what those chemicals were. Which, of course, is perfectly legal in Texas because of their asshole former-AG current-governor, who said if people really wanted to know about what kind of chemicals were in their backyard power plant, they could drive around and ask the plants themselves. Thanks, Greg Abbott!
With the awesome combined powers of the state of Texas and the Trump Administration (think of them as an earth-raping anti-Captain Planet), Houston is now proper fucked after Harvey. From the AP:
"Harvey's filthy floodwaters pose significant dangers to human safety and the environment even after water levels drop far enough that Southeast Texas residents no longer fear for their lives, according to experts. [….] Also stirred into the noxious brew are spilled fuel, runoff from waste sites, lawn pesticides and pollutants from the region's many petroleum refineries and chemical plants."
Don't worry, though! Pruitt's EPA is on the case! Not the case of cleaning up the environmental mess left by Harvey and lax regulations, though. Sorry, is that what you thought we meant? We meant that he's on the case of fighting with the AP over correctly reporting that the EPA was dicking around instead of cleaning up after Harvey. From the Washington Post:
"The Environmental Protection Agency is all over Michael Biesecker, a reporter for the Associated Press. [….] On Sept. 2, Biesecker and colleague Jason Dearen [published], 'AP EXCLUSIVE: Toxic waste sites flooded, EPA not on scene.' In all, the outlet had visited seven Superfund sites in the Houston region. Several hours after the AP issued its story, the EPA responded with a statement indicating that it had seen aerial imagery showing that 13 of 41 sites were flooded and were 'experiencing possible damage.' The statement started out by denouncing 'misleading and inaccurate reporting' on the topic."
Oh, sorry EPA! You looked at some pictures, and you think that counts as being "on-site"? I saw some pictures of the aftermath of Harvey on Twitter today. Where do I get my EPA paycheck? Seriously, fuck you guys so hard. We know your Orange Overlord probably instructs you to nurse your grudges with the media like a newborn suckling at your teats, but can you at least pretend to give a fuck about the people devastated by this hurricane?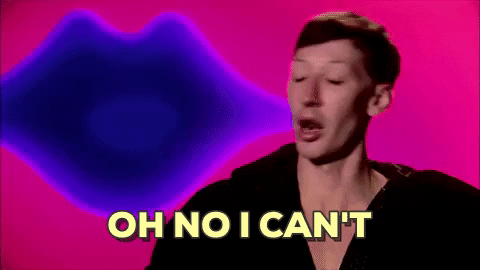 Yeah, we thought that might be too much to hope for.
Photo Credits: Tumblr, Imgur, Pinterest, Giphy, Imgur, KQED, Boing Boing, Giphy