Luckily we didn't miss anything. The Kumquat Despot is Tweefing incessantly about the NFL, so that means nothing else is going on in the world and everything is perfect.
"North Korea's top diplomat says President Donald Trump's tweet that leader Kim Jong Un 'won't be around much longer' was a declaration of war against his country by the United States."
Oh. We see.
Shit.
Wow. Okay. This is only slightly less stressful than dragging two kids under three on a week-long tour of the great state of Oregon. They were good under the circumstances, but let us paint a picture for you on what the last day looked like.
We stopped at a Hood River vineyard on the way home to pick up a few bottles of wine (one for the housesitter, one for each set of grandparents). Naturally, the kids had fucking had it with riding in the car. As soon as they set foot outside that car, it was like unleashing the kraken on that tiny, unsuspecting vineyard. There were couples lazing about on the porch, peacefully drinking wine without a care in the world. We vaguely remember what that was like.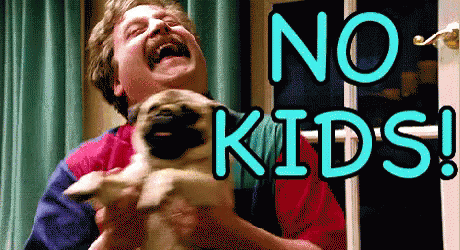 But their peace was rudely shattered by two hellspawn kids – one screaming his head off, the other running around in circles, picking up every glass she could find and screaming, "Mommy! Daddy! Momdad! Dadmom! NO CAR!!! POOOOOTTTTTTYYYYYYYYYY!!!!!" The people at this winery rightly looked at us like we were the worst people on the planet. We were about as welcome in that vineyard as a screaming baby at a Trump rally.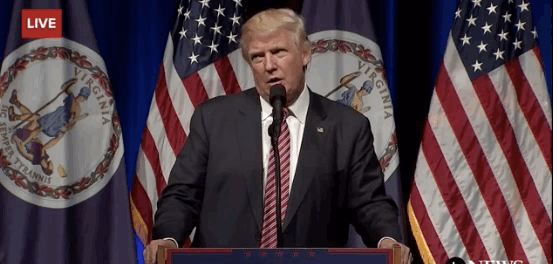 In the ten minutes it took us to sample four wines, pay for the bottles, and GTFO, we probably ended up with lower approval ratings than the current POTUS. Everybody gave us the death stare. Judgment was shooting out of their eyeballs, like RuPaul when one of her Drag Race contestants tells her, "I don't sew."
You'd think we'd done something deplorable like taken a knee at a NASCAR race, or taken away healthcare from over 20 million people. But if you think about it, we had done something pretty deplorable: We subjected all of these blissfully childless couples to a glimpse of the dire hellscape that awaits them when they become parents. That can never be forgiven.
Long story short, every single one of those people would vote my kids into office over Donald J. Trump after the shit that went down this past week. We would too.
Photo Credits: Tenor, ABC News, Goode, Tenor, Buzzfeed, Pinterest