We were just getting to know our first dad, whose porn name (and actual name?) was Rinse Pubis. He'd taken us out to a few Sunday talk shows. He gave us a tour of his office, which was quickly interrupted when Tangerine Mommy Trump called him into her office to swat a pesky fly. It was really awkward when Daddy Pubis swatted Stephen Miller instead, but Stephen was super-cool about it (happens all the time). Daddy Pubis even asked us if we'd mind him marrying our mom. He promised he'd be the coolest Dad ever, and we could even call him Reek if that made us more comfortable.
Tangerine Mom seemed happy. As happy as she ever gets. She's always yelling about ratings and crowd size, but that's just her. Most men don't get that complaining about the most trivial, superficial shit is just Tangerine Mom's way of letting off steam after an intense, 15-minute-long intelligence briefing. But Daddy Pubis had finally come around, and he was ready to make a big commitment after seven long months of courtship. He'd even traveled with Tangerine Mom to Long Island. If that isn't love, we don't know what is. Just when we'd finally gotten used to having a nuclear family – Tangerine Mom ghosted Daddy Pubis.
It's hard to believe, America, that our mom, who's been married three times already, would tire of a man so quickly, but she did. Not only did she break up with Daddy Pubis on Twitter of all places, but she already had herself another man: former Department of Homeland Security Secretary, John Kelly.
John Kelly does not want us to call him Dad, but we do it anyway, just because we know it pisses him off. Daddy Kelly is definitely not trying to get in our good graces. It was hard enough for him to leave his DHS wife for Tangerine Mom. He doesn't have time to try and bond with us on Sunday news shows the way Daddy Pubis had done. No, Daddy Kelly, to prove his ardor for Tangerine Mom, is doing the unthinkable: he's trying to block Tangerine Mom's serious Twitter habit.
When they first got together, everybody was talking about how Daddy Kelly had really changed Tangerine Mom. She was different this time, they said. Just a few days into the job, all the media outlets were breathlessly describing how Daddy Kelly had finally convinced Momma Trump not to act like a rabid asshole on social media. How Daddy Kelly was the shining knight that swept Tangerine Mom off her feet and made her forget all about her grievances with the Fake News media.
Of course that's all bullshit. America, we've known Tangerine Mom our entire lives, and we're here to tell you: after 71 years of being an entitled asshole, Tangerine Mom ain't gonna change for nobody. If respect for the office of president, fear of offending allies, and basic human decency isn't enough to induce Tangerine Mom to quit bitching about all the "haters and losers" on social media, Daddy Kelly sure as hell ain't gonna do the job. And sure enough, Tangerine Mom is back to her old habits again: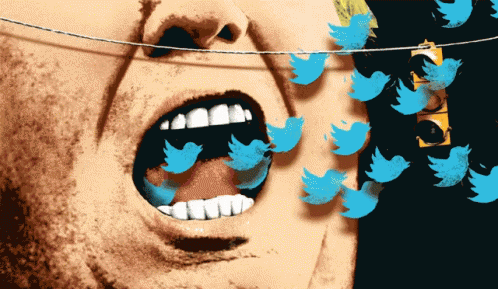 Here's just a sampling of the stupid shit Trump's Tweefed out since Daddy Kelly came into the Oval Office:
We appreciated Daddy Kelly's gruff but loving exterior while he was our stepdad. And we say "was," because we give him six months, tops, before Tangerine Mom moves on to her next conquest like the succubus she is.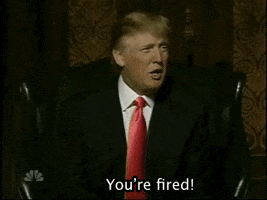 Photo Credits: Giphy, Pinterest, Tumblr, Giphy, Tenor, WKMG, KWQC, Wikimedia Commons, Giphy