And no, we're not talking about the Orange Don's daily (judging by his Twitter feed) KFC dumps. Rather, we're talking about all of the news about the Trump Administration that would make 75% of the country cringe in horror. You see, when most people hear that something awful like a Category 4 hurricane is about to make a direct hit on Texas, they feel #Sad! President Donald J. Trump, however, is not most people. The Kumquat Despot felt happy, and maybe a little turned on? We'll let his Tweefs do the talking.
"Wonderful coordination between Federal, State and Local Governments in the Great State of Texas – TEAMWORK! Record setting rainfall."

"Many people are now saying that this is the worst storm/hurricane they have ever seen. Good news is that we have great talent on the ground."

"Wow – Now experts are calling #Harvey a once in 500 year flood! We have an all out effort going, and going well!"

"Going to a Cabinet Meeting (tele-conference) at 11:00 A.M. on #Harvey. Even experts have said they've never seen one like this!"
The way he erotically describes the size and scope of Hurricane Harvey is just a teeny bit off-putting. Trump talks about this storm like he birthed it from his quivering, orange loins. "Check this, America! I made this storm! No storm has flooded more homes, killed more people, or displaced more minorities than mine!"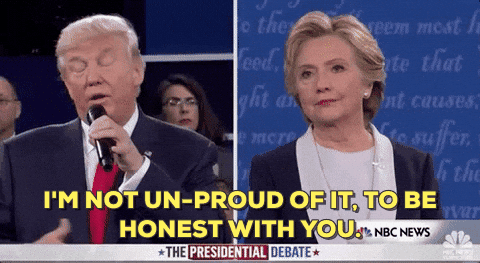 We suspect his attitude of "not un-proud" ownership will change as soon as people realize he was even more unprepared than George W. Bush was for Katrina. How unprepared, you ask? Well, FEMA's parent agency, the Department of Homeland Security, hasn't had a permanent director for almost a month now. The Orange Don took Daddy Kelly from DHS so he could torment him replace his shitcanned chief of staff, Rinse Pubis, and still hasn't replaced him. He only appointed the FEMA director in June, almost six months after he took office.
We don't blame him, though. Can't have pesky things like running the country interfere with important work like golfing and Tweefing, can we?
Harvey provided Trump with more than just pride, though. The loss of a few million Texans is our Orange Overlord's gain. There were a couple of, shall we say, unpopular news items that the Orange Don decided to release the same day Harvey made landfall.
First up, Trump finally followed through on his promise to reinstate the ban on transgender people serving in the military. The directive also prohibited the US military from funding transition surgery for trans individuals currently serving. He left the question of whether transgender people could continue serving up to his generals (hint: they've already studied the issue, and they're fine with it). This order is unpopular, but don't take our word for it. Even his Interior Secretary's daughter couldn't resist the chance to burn the coked-up orangutan over his bullshit directive. From the Missoulian:
"The daughter of Interior Secretary Ryan Zinke, like her father a Navy veteran, appears, in the rawest of terms, to have excoriated President Donald Trump in a social media post after the announcement that transgender soldiers would be banned from the military.

'This man is a disgrace. I've tried to keep politics out of my social media feed as much as possible, but this is inexcusable. [….] This veteran says sit down and shut the fuck up, you know-nothing, never-served piece of shit.' She also used a hashtag, #itmfa, that is an acronym for 'impeach the motherfucker already.'"
We have only one thing to say to the beautiful, no-fucks-given daughter of Ryan Zinke: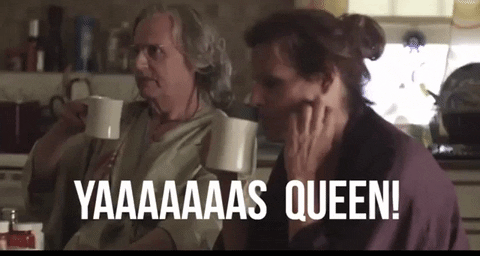 Next, the Orange Don decided to give some love to ex-Maricopa County Sheriff Joe Arpaio. Sheriff Joe is the Himmler to Trump's Hitler. He's the guy who fondly referred to the "tent city" he'd constructed for prison inmates as a "concentration camp." Of course he immediately denied it like the pussy he is, despite the fact that he was caught saying this on fucking video.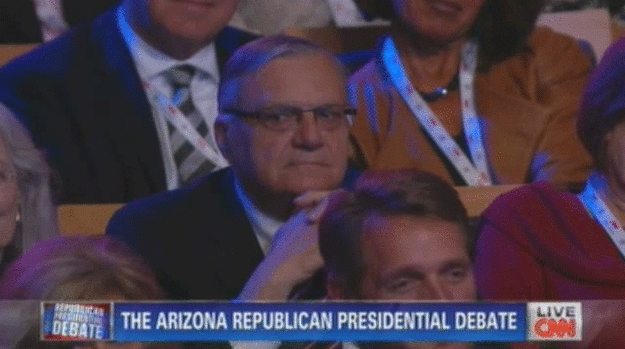 Sheriff Joe has done so many shitty things, we don't have time to name them all here. A few of our favorites, though, are:
The time he framed an 18-year-old for a phony bomb plot.
The time he allowed Steven Seagal to drive a fucking tank through a guy's house to serve a misdemeanor cockfighting warrant. Self-described "animal lover" Seagal then helped deputies euthanize over 100 roosters on the spot.
The time he arrested two reporters for the Phoenix New Times the same day they published an unflattering article about this paragon of justice.
After $142 million in lawyer's fees and settlements and a federal contempt conviction for failing to stop racially profiling people, naturally the Orange Don felt a twinge of sympathy for his soul sister in corruption and pardoned one of the most racist, corrupt men in America. Look on the bright side, though, America! Consider this practice for when Trump has to pardon himself. Finally, something the President will be prepared for.
Photo Credits: Giphy, Giphy, Giphy, Giphy, Buzzfeed, Reaction GIFs