The FBI is such a cock tease, you guys. Here we thought we were getting some good, down-and-dirty shit from the FBI's investigation into Hillary's emails, only to be let down once again. Is it so much to ask, Director Comey, that when you publicly announce that you're re-opening the investigation into Hillary's private server a week away from the elections, that you actually deliver some scandalous shit? At least a dick pic or two?
So yeah, just like we told you guys last week, there is much ado about nothing with Hillary's private server. The FBI announced late Friday that, for the millionth time, Hill-dog is not getting indicted. Almost all of Huma Abedin's State Department-related emails were duplicates of ones the FBI had already seen, and the rest were apparently NBD. Believe us, no one is more devastated by this news than Rep. Jason Chaffetz, who'd hoped the new investigation would allow him to start up another witch hunt – I mean, waste of taxpayer dollars – I mean, congressional investigation into his bae HRC.
Well, maybe there's one person who's more disappointed.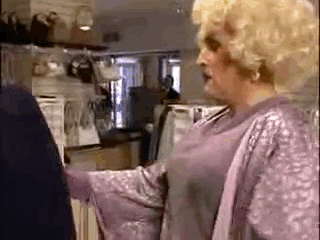 Yes, this asshole, seen here motorboating a dragged-up Rudy Giuliani. Trump praised James Comey just last week for looking at the new emails uncovered in Anthony Weiner's laptop, but now he wants to burn him at the stake along with that nasty woman. He called the process "rigged" and pulled a figure out of his ass that said there is no way possible the FBI could have reviewed over 600,000 emails in a week (except, according to the FBI and Edward Snowden, of course they can).
So that sexy October Surprise just turned out to be Anthony Weiner again, sending America the 11,000th nude on his "hacked" Twitter account. You know the saying: Fool me once, shame on you. Fool me another 10,999 times, shame on me.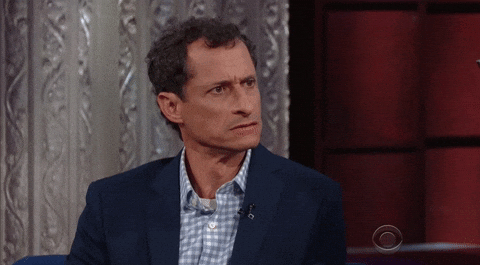 Photo Credits: Giphy, Giphy, Giphy, Giphy